Tests to check an unlocked iPhone
iPhone is one of the best smartphones ever made. Unlocking your iPhone will give you the freedom to use SIM card of any carrier. However, iPhones are expensive and buying a used one is a good option. If you are purchasing a used one, it is critical that you perform tests on unlocked iPhone. You can try this test of the unlocked iPhone.
Is iPhone always locked to the carrier?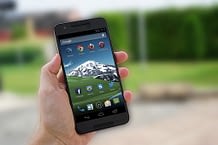 Usually, iPhones come out unlocked from Apple.inc factory. The iPhone you buy from an authorized Apple dealer by paying full amount will be unlocked, but the one you buy from a carrier at the lesser price will be locked as part of the understanding between the carrier and Apple. Your iPhone will automatically get unlocked after the full cost is paid. It may take about 18 to 25 months from the day of purchase.
Checking iPhone lock
It not easy to tell an iPhone is locked or unlocked by just looking at it. You will need to go deep into the settings of your device. Your device may ask you for a four digit passcode when powered on, restricting your access to your phone's cellular settings. Here are some of the steps that you can follow to check the lock status of your iPhone.
Power on your device and type in your password to Open the Settings.
Look for Mobile or Cellular data option (for US English) in your settings.
Select Mobile/Cellular Data Network option.
If you see the network signal in the display of your iPhone, it is most likely unlocked. Locked iPhones will not show any network signal.
Testing with different SIM cards is one of the best tests on unlocked iPhone and to make sure that it is compatible with other carriers.
Tests on unlocked iPhone network
Check if your phone is working by making a call from current SIM card.
Power off your phone and wait till your device completely shuts down.
Eject your current SIM-card from the iPhone with the ejector tool.
Insert a new SIM card from another carrier. 4. Insert a new SIM card from another carrier.
Power on your iPhone by long pressing the Sleep/Wake button.
Check if the network signal is showing on your phone. If it's showing, make a call to any number. Your phone will connect if it is unlocked. You can now use your iPhone with any carrier without having to worry about stuck up with a single carrier.