In this post, you will learn some of the common mistakes homeowners make when doing roof installation, replacement, or repair. Moreover, you will learn how to avoid such mistakes.
Roofing mistakes to avoid
Making roofing a DIY project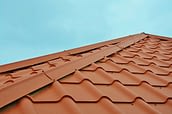 When homeowners realize that their roofs need repair or replacement, the first thought that comes to their minds is tackled the task as a DIY project. Unfortunately, roofing is not one of such projects. This is because roofing is not just applying shingles and tar.  An average homeowner is not familiar with such factors.
Professional roofers have a wealth of experience in repair and installation of roofs in their local areas. Moreover, they are aware of new regulations and innovations in the construction industry. Unless you have extensive experience in this field, you should leave the work to be done by professionals.
Hiring a roofer without information
The fact that roofing is a complex task and it is vital to the structural integrity of the house, it is important to hire a roofer with a great reputation. Just checking the local directory can be intimidating as you have several contacts, but no clue whether they are licensed, insured or experienced.
Fortunately, some websites are dedicated to reviewing different roofers. This means that you can view various roofers in your local area. Also, you can know whether they have appropriate insurance, consumer reviews, and licensing. Moreover, you can check their portfolio.
Failure to get a quote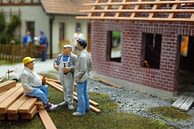 After carrying your homework and contacted several qualified roofing companies, you need now to obtain proposals and estimates. They two important points of reference. A quotation is a short document that shows you estimated time frame and list of materials that should be used. On the other hand, a proposal is detailed, including various types of materials. This allows you to select the best option, which matches your budget.
Hiring without a contract
Nowadays, there are many unscrupulous contractors who try to lure homeowners by providing them with low estimates. They also do not offer a written agreement. They may give you several reasons a written agreement is not necessary. Never be fooled by them. There is a need to insist on a written contract. If the contractor is not willing, just move on to the next one. Also, if there are suppliers and sub-contractors, ensure you have an agreement with them.