When a person wants to further their job, they may have to consider doing a few extra things. Learning how to build your executive career could help someone turn their job into a lifelong career choice. There may be people who go to work every day and do the nine to five role and go home again. While these people may be great at their work, they may lack the drive that will take them further. The following are the five ways to build your career.
Ways to build your career
Improve your planning abilities
In many communities, the mayor or the local planning commission has volunteer boards that assist in working through economic development issues. Work through your local politicians or the local Chamber of Commerce to get you started.
Improve your written communication skills by starting a blog
Write about something career related, or perhaps about your plans and accomplishments in adding to your skills. This has a bonus of building your brand. Another added advantage is that you get to reach like minded people who are guaranteed to give you positive feedback that will go a long way in building your career.
Sharpen your platform and presentation skills
Do you have something that you are passionate about? A hobby or an exciting trip that others would like to learn about. How about searching your area for opportunities to present the information? Work hard to make the subject and your presentation interesting and informative.
Leverage your abilities by leading others
Another key aspect of driving value as an employee is the capacity to drive results through others. It is important to note that this does not necessarily mean being a "manager." Many leaders are not managers, and there are also managers who are not leaders. The important part is not to have people report to you, but to influence others to drive value. It is another key way that you can increase your value to an employer since it multiplies the impact of your efforts. Seek out ways to amplify the impact of your work through teaching, inspiring, and influencing others.
Measure your achievement holistically
The final key to building your career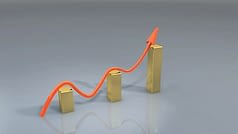 is to keep the big picture in mind. In practice, this means to understand that your life is bigger than your career. It means that you should not be spiteful when a
person whom you judge to be less capable than you is advancing faster than you. It may be that they have invested the time you are not aware of. It may be that they happened to find the exact right opportunity at exactly the right time.